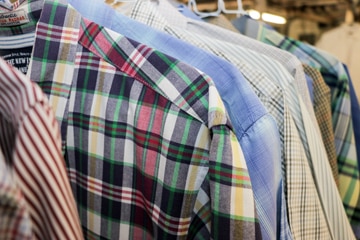 There's nothing that makes your clothing feel brand-new again like dry cleaning or a thorough, professional wash. Here at Bartoli Cleaners, we offer our customers both! We are your complete laundry service in Mesa, Arizona—no matter if you need a stain removed, a load of laundry done or something else to refresh your entire wardrobe.
Bring us a batch of clothing you just don't have time to do and we'll return it to you perfectly washed, dried and folded! This service is ideal for everyone with a hectic lifestyle—from working mom's to traveling professionals.
We make it easy to take advantage of our wash and fold services. Just drop a bag of your clothing off or take advantage of our pick-up and delivery service.
GET THE CLEANEST CLOTHING
From simple stains to multiple loads of laundry, we are ready to meet your needs! We're pleased to provide full-service dry cleaning and laundering services, complete with folding for your convenience. Stop by today with your garments or call ahead at 480-969-9982 to inquire about our services.